Locatie
planet B, Startup Village, Amsterdam Science Park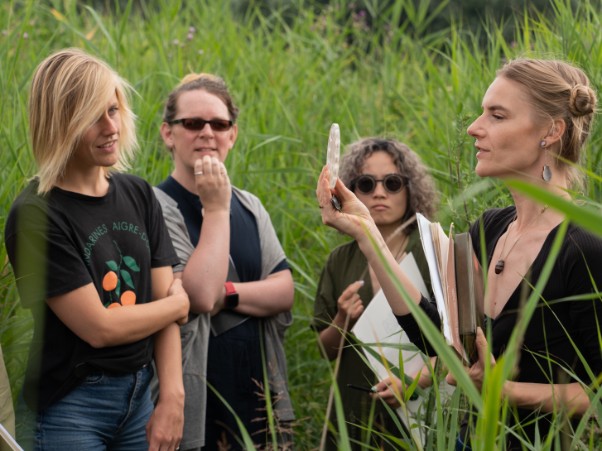 Amsterdam Science Park 608, Amsterdam
Zorginstelling, Activiteitenruimte , Ontmoetingscentrum, Cultureel centrum , Buitenruimte , Buurt, Innovatieve plek, Atelier / galerie, Buurtmoestuin, Broedplaats, Weg / pad / route
planet B is a place for artistic and public research at the Amsterdam Science Park. A place for expeditions in which citizens, artists and scientists work together on an equal footing for an inclusive and ecological future.
We're currently working on the EU-project T-Factor, which includes a monthly ecology workshop series called the Green Maker Space (de Groene Werkplaats).

In the project T-factor, together with ecologists, artists, researchers and local ambassadors we investigate how animals, plants, humans and microbes come together at Amsterdam Science Park. We want to unravel what kind of urban ecology practices are needed to enliven and strengthen the temporary use of urban areas in development, in a nature-inclusive way. With T-Factor, the goal is to demonstrate how culture, creative collaboration and wide engagement can unleash vibrant urban hubs of inclusive urban (re)generation. Moreover, these places offer space for social enterprises.